CURRENT PROJECTS
EXCE Web Creations: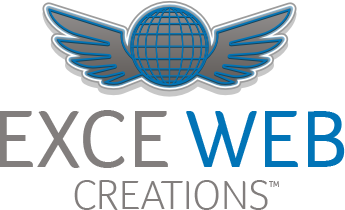 Everybody needs a website these days and we have finally launched EXCE Web Creations, which is our website service project. We can now offer good looking websites and logos for you, your company or organization at a fair price.
As we are in the start-up for this project, more information will come soon. You can already now contact us if you are interested in having a website and we will schedule a online meeting on what you want. 
We are really exciting about this project and we can't wait to launch your website today!
EXCE VIDEO:
EXCE VIDEO™ - We are creating gaming and cinematic videos. The main goal with this project is to create entertaining content from current games. We hope you will enjoy to watch these as much as we did creating them.
A few preview videos among many:
Minecraft - Tale of Fortune Cinematic
Battlefield 4 - Eternal Battle
Battlefield Bad Company 2 - [ONLY IN] Singleplayer Trailer

 See all videos from EXCE VIDEO